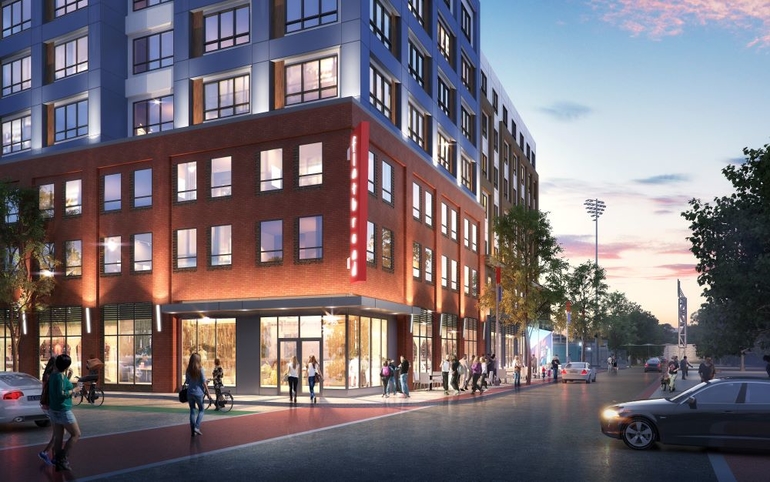 Construction site work on The Cove, a mixed-use development at 89 Green St. in Worcester, is expected to begin next week.
The seven-story project will feature 16,000 square feet of commercial space, as well as 171 residential units. It is expected to open in August 2024, said John Tocco, V10 Development managing partner and COO.
The developer already has a tenant, Flatbread Pizza and Bowling, lined up for the ground floor.
Tocco is a graduate of The College of the Holy Cross in Worcester, class of '03.
"I was shocked at the changes in Worcester since I lived there. It's a special opportunity to build this project by the outfield wall of Polar Park," Tocco said to WBJ on Tuesday.
V10 Development of Boston is the lead developer on the project. Worcester investment management firm Churchill James, V10's partner on the project, sourced the land and led the entitlement effort with the city.
The plan to begin construction was first reported by commercial real estate intelligence firm BLDUP.
NEI General Contracting of Randolph is the general contractor.
The Cove was initially approved in May 2021 as a 13-story, 300-unit building with 30,000 square feet of retail space. The plan to move forward with a project about half that size was approved in February.
The project is part of the ballpark tax district, which is intended to help pay for the $160-million Polar Park baseball stadium.
This article was originally published in NEREJ on November 15, 2022. Click here to view the original article.