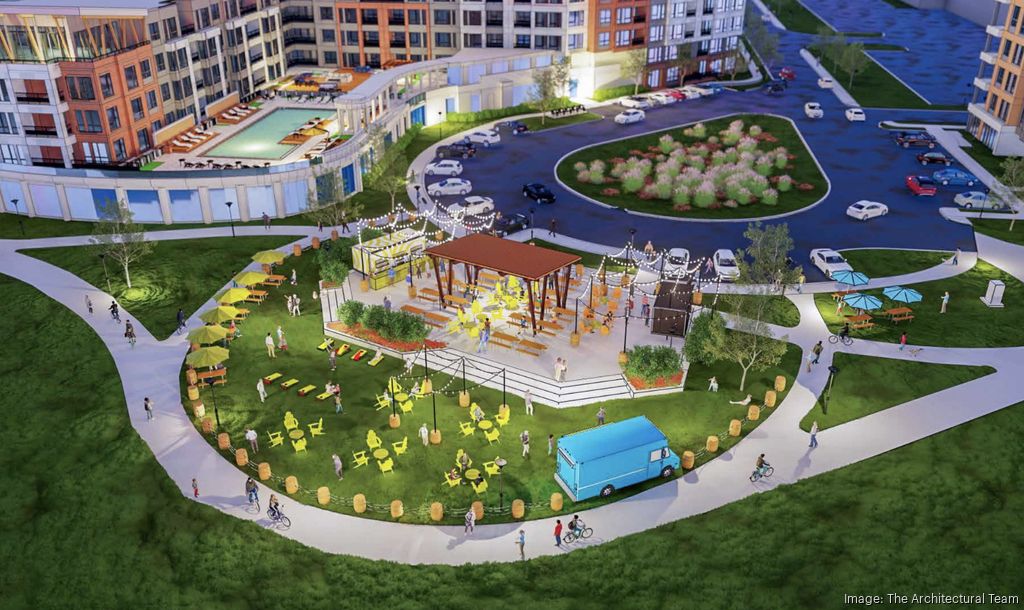 Everett has seen one residential building after another go up in historically industrial areas off Revere Beach Parkway and Second Street. Now, one is planned for along the Malden River.
The newest major proposed housing development in the city would be built next to Rivergreen Park on what are currently surface parking lots for the Encore Boston Harbor hotel and casino and a vacant lot.
Rivergreen Drive, which awaits Everett Planning Board approval, is slated to include 591 units among three five-story buildings.
Proponent V10 Development of Boston is behind a few other Everett housing developments, including the 230-unit project Terra and Sky Everett, a proposed 21-story, 397-unit tower, both off Second Street, as well as The600, an 85-unit development on Broadway on the eastern edge of downtown.
Rivergreen Drive will be the latest of a series of residential projects adding thousands of housing units to Everett at a time when it and neighbors, including Revere and Malden, are some of the fastest-growing communities in the Boston area. Another large apartment building, Wellington Parkside, stands just across Air Force Road.
It would also be the most recent to be built along the Malden River, a small tributary of the Mystic River. Just across the Malden River in Medford stands a trio of apartment complexes: Modera, the Residences at River's Edge and RE150. Just to the south in Somerville lies hundreds of more residential units at Assembly Row.
This article was originally published in Boston Business Journal on Aug 23, 2023. Click here to view the original article.